My quick back story ...
After working in hospitals and medical research institutes for 15 years, I launched Market Savvy in 2007. And in 2012, I came to the harsh realisation that my business (like many private practices), worked well when I traded 60+ hours of time for money each week (while everybody got paid first).
Although I'm not shy of hard work, I knew the burnout signs were showing up too often, so I went about creating some BIG changes to grow my business while maintaining a better quality of life and making a difference in the lives of others.
I learned how to scale my business and now I happily share my proven methodology with my Allied Health, GP and Specialist clients.
Megan has supported thousands of private practices and peak bodies including: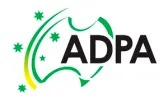 I found the answer that will help you too ...
While supporting clients and juggling Parenthood, I spent four years speaking with thousands of Allied Health Practitioners, GPs and Specialists about their business and marketing pains and I realised that many practice owners felt the same way I did.
These practice owners:
Had experienced poor marketing results

Were limited by the amount they could earn

Found it challenging to find and keep good staff

Were stressed, scared, time poor and confused about how to change their practice model, charge their worth, sustain their practice long-term and have something to sell at the end
And even though marketing and healthcare are different sectors, many of the challenges of running time-based practices are the same ie. selling time means working long hours and hiring large teams in order to increase profits and scale with heavy reliance on the owner(s). And while this is the path for some, it is not the ideal model for everybody.
During my four years of research, I also learned how to develop online courses and convert traditional health programs and intellectual property to digital health products. I developed and launched my first online course and gained solid proof that there is another way to scale health practices that doesn't involve growing big teams.
My business has a mini course, signature online course and membership. I work school hours and take holidays. I am satisfied with my growing revenue. I have an assistant but not a big team. I work collaboratively with other like-minded professionals. I enjoy life and my health and relationships have greatly improved. I am able to help people in a way that I believe in without being burned out and stressed. I have succeeded in what I set out to do and will continue to grow my business focussed on building digital health practices.
So if you are interested in creating a digital health practice where you build a tribe, have thought leadership in your area of expertise, run an online course or two, offer five star telehealth, online events and / or a membership, then let's talk. These products can be added to traditional practices or you can go 100% digital. The choice is yours. However I firmly believe that having some or all of your income generated from products is a "Market Savvy" way to work (pardon the pun), and I would love to help you build an ethical, heart-felt business of your dreams (not nightmares!), not limited by location, so we can all reach more people and change more lives.
Let's Work Together
Experience and Qualifications ...
Here's a summary of my health and medical marketing experience and qualifications:
25+ years working with 1,000s of private practices, hospitals, medical research institutes, aged care and healthcare organisations nationally and internationally

Advanced Diploma Business Marketing plus 

Post Graduate Diploma Communications (Corporate Writing)

Master of Business (Marketing)

Advanced studies and research – digital marketing, course creation and membership building

Professional Development Certificate in Coaching Practice

Certified Practising Marketer, Australian Marketing Institute

Member Australian Institute of Company Directors

Launched Market Savvy in January 2007 and we work with health and medical organisations nationally and internationally

Loves – her family, friends, dog, tea, wine, gardening, laughing, learning and helping others gain clarity and quality of life
Enjoy taking a look around my site, or book a time and let's start talking.